Have Farming Practices and Impacts on the Environment Improved?
Find this article at:
go.ncsu.edu/readext?595786
Today's agriculture gets pointed at as an example of poor stewardship and science, but is it really? In January, Dr. Alison Van Eenennaam gave a presentation at the 2019 Iowa Pork Congress in Des Moines, IA. A video of her presentation Were those the days? Agriculture Then and Now discusses the strides made since the 1940s and what would be required if the changes had not occurred.
The graph below is from the 5:29 minute point in the video. Compared to 1944, we have had a 443% increase in milk production. This has been achieved with only 21% of the number of animals, using 23% of the feed, on 10% of the amount of land, and producing 24% of the amount of manure! Overall, the amount of greenhouse gas emissions associated with a glass of milk are now one-third of what they were in 1944.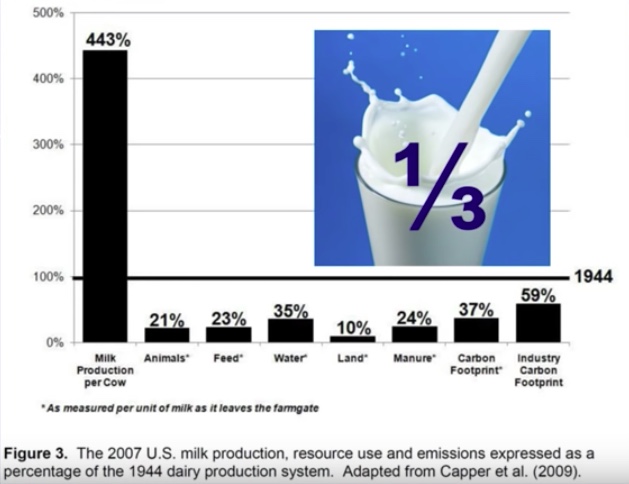 The video is 46 minutes long. Don't have time? Don't worry. Over the next several weeks, other tidbits from the video will be posted.